I've been big into health lately and not just healthy eating, but overall health and well being. I'm really motivated to change my lifestyle and habits and achieve overall wellness, inside and out. With that, I always look to the most natural of products when possible. Today I was thinking about what natural products I use on a nearly daily basis and thought I'd share that with you guys.
Tarte Lights, Camera, Lashes is an amazing mascara. I sometimes forget about it and rediscover it and wonder why I use any other mascara. This gives me great length and volume and it is never clumpy or plastic looking. After using this mascara, my lashes look exactly like my own natural lashes, but better!
Seventh Generation Serum
is a serum I've been using on my face lately. This is lightweight and doesn't have a scent to it. There are different types of this serum for clearing, firming or hydrating and these can be found at Wagreens exclusively. Seventh Generation Boosts™ are formulated with pure botanical oils that are rich in antioxidants, vitamins, and essential fatty acids. I received a free sample of this product from Lucky and Seventh Generation for use in connection with this blog.
gud red ruby groovy
is a scent I keep coming back to. I absolutely love their line of shampoo and conditioners and this is my absolute favorite scent for my hair for summer. It is so light and fruity and yet has a grown up sexy side to it. The conditioner leaves my hair feeling super soft and manageable. I find these at Walgreens and they are affordable yet you get a high end result. Love!
Vitamin E oil
is something I've been using nearly daily. I apply this to my skin after a bath or shower. You can also add the drops to food or water if you're looking for the nutritional benefits. I buy Nature's Bounty brand from Walgreens and it is around $10 for 2.5fl oz. Why pay more for skincare that has Vitamin E in it when you can just buy the Vitamin E? This brand has No artificial color, flavor or sweetener, preservatives, sugar, starch, milk, lactose, yeast, fish or sodium.
Pure Peppermint by JR Watkins
is amazing for soothing a sore tummy. I've been feeling a little sick lately and this has been a huge relief. I add a little bit to a teaspoon and add sugar. I then add droplets of water until the spoon is full and take it orally. The peppermint has soothing and calming abilities. This is also a local yet well known brand that I trust. Just make sure you are buying pure peppermint and not an imitation. Have a cup of ginger tea after and you're going to be back on your way to health.
I hope this helped. Be sure to leave me a comment and let me know your favorite natural prouct.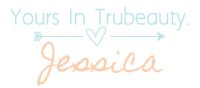 #allnaturalstylesecrets