Post contains press samples. Opinions are honest based on my testing of these products.
I think its been drilled into our head by now (hopefully), that too much sun exposure can lead to skin cancer and premature aging and we need to protect our skin! What level of SPF you need and the type of product you are looking for depends on your climate, if you're looking for water resistant or an SPF for a sports activity, etc. Below I'm bringing you all of my favorite high-end Summer Skincare products so you can find the perfect product to protect your delicate skin. I am fair skinned and now that I'm 30 and the signs of aging are popping up in fine lines, I'm more and more aware of keeping my skin protected and healthy. Even if I'm going outside for a shorter period of time, I like to apply a sunscreen or wear makeup with SPF built into it. So explore below and hopefully you can find the perfect match for you!
Pür Minerals CC Cream
Pür's CC protects, corrects and perfects skin's appearance with clinically advanced, plant based ingredients. Contains SPF 40. This silicone-free formula works to erase brown spots, blemishes, redness and fine lines while balancing uneven skin tone. Available in four shades: Light, Medium, Tan and Dark. Pür's CC Cream is formulated with two unique ingredients: DERMAPUR® HP - a special complex extracted from meadowsweet that's rich in clarifying phenolic acids. CLARISKIN II® - a unique agent made from wheat germ that targets the look of discoloration with key antioxidants. Retails $38.
This has a nice creamy feel which isn't too heavy on my skin. I love that when I'm in a hurry I can apply one product that has everything already in it, including SPF 40 which is a much higher level than you're going to find in other CC creams or foundation type products. This has enough moisture to it that it doesn't appear dry on my face nor does it dry out my skin. This is a great product for summer as it is lighter weight than some foundations so it doesn't feel cakey or too heavy as you're out trying to enjoy gorgeous summer weather.
VMV Hypoallergenics Armada Sport 70
Extreme protection for extreme outdoor conditions. Ultra lightweight. Very Water Resistant. Protection FActor UVA combined with SPFs are high as 70-90 to effectively screen out UVA and UBV. Creates a unique second skin that stays on the skin's surface to maintain protection in and out of the water while exposed to heat and sun. Suitable for all skin types. 100% Fragrance Free. Retails $40 for 3 oz, $57 for 6 oz.
VMV Hypoallergenics Armada Face Cover 45
Sun + light screen. Measured protection against indoor/outdoor UVB, UVA, Visible Light and Infrared Light. Lightweight anti-oxidant cream. Ideal for combination skin. Used daily can lighten melasma, dark spots and other hyperpigmentations! Retails $29 for 1 oz or $46 for 3 oz.


VMV Hypoallergenics Armada Face & Body Shield 60
Sun + light screen. Measured protection against indoor/outdoor UVB, UVA, Visible Light and Infrared Light. Light anti-oxidant cream. Suitable for all skin types. Used daily can lighten melasma, dark spots and other hyperpigmentations. Retails $31 for 1 oz, $49 for 3 oz.
These come out in a light creamy serum consistency and are slightly cool to the touch, making them really refreshing to apply. Application was easy and even and I had no issues being out in the sun after using these products. These were really lightweight and even over and under makeup, my skin didn't feel like I had too much on at all. Their products are validated hypoallergenic. Validated Hypoallergenic VH -76 (sans all 76 common allergens), 100% All-Types-Of-Fragrance-Free,100% Phthalate, Dye, Paraben + Preservative-Free, and Non-Comedogenic.
La Roche-Posay Anthelios 50 Daily Anti-Aging Primer with Sunscreen.
Advanced UVA/UVB protection + the instant correction for signs of aging. Multi-use, one step product that protects, corrects and smooths uneven texture. Offers UVA/UVB protection and powerful antioxidants with a skin transforming primer. Creates a smooth matte canvas on the skin that allows for easy even makeup application with prolonged hold. Contains SPF 50! Oil free, fragrance free, paraben free. Retails $39.99 for 1.35 oz.
When this comes out of the tube it is white and has a thicker appearance. It isn't a cream or a serum texture. I was worried with the thicker texture that it would feel heavy on my skin, but it didn't and it definitely left my skin feeling soft and smooth. If you're looking for a new primer with a good amount of SPF in it, this may be the perfect product for you to protect your skin this summer!
Kate Somerville's Daily Deflector Waterlight
This ultra-fluid, waterlight sunscreen blends effortlessly into skin, providing hydrating, SPF50+ broad spectrum protection and anti-aging benefits.
Cutting-edge delivery system ensures that sunscreen stays in a reservoir on the skin's surface, while advanced ingredients penetrate to restore optimal moisture levels and reduce the appearance of wrinkles. Contains physical, mineral sun blocking ingredients, without any chemical sunscreens Naturally-derived shiitake mushroom immediately tightens sagging skin and helps maintain elasticity and tone. $48 / 1.7 Fl. Oz.
This comes out in a seriously lightweight fluid. It almost seemed runny to me and I was worried it would run off my hand, but it didn't at all. It was a very surprising and interesting composition. I loved how absolutely lightweight this feels on my skin. This applied easily and flawlessly, almost melting right into my skin. I wore this on my fair skin on some hotter weather days and I had absolutely no issues at all and I really felt I could trust this product to protect my skin. Thanks Kate!
Stay gorgeous, golden, and glowing with a unique formula that conditions and moisturizes skin for a longer lasting tan. A specialized Peptide and Lipid Complex hydrates skin to help maintain a sun-kissed look after using self-tanning products or sun exposure.Black snakeroot soothes skin for after-sun recovery that prevents peeling and dryness. Rich natural oils and butters conditions skin and seals in hydration. Natural blend of 7 antioxidant fruits protects skin from environmental aggressors. $48 / 5 Fl. Oz.
This comes out as a lightweight lotion consistency and smells like coconut and summer, but isn't overwhelming at all. Since the sunny days we've had in WI have been limited, I've only had a chance to use this a few times. The times that I did, I did think that my skin and coloring from some sun exposure looked great and I didn't have any peeling. There was a time when I didn't use this after sun exposure and I had some minimal peeling on my arms which makes me think this did make a difference. Kate's products are dependable and they work!
L'Occitane Immortelle Brightening Hand Care SPF 20
A triple-action formula that helps smooth hands, even out skin tone and protect against UV rays. Hands are also protected with SPF 20 sunscreen to help your palms and fingers look ladylike longer. Retails $30.
I never put much thought into protecting my hands from the skin. Often times you may have some SPF on your hands just from application of sunscreen onto your face, arms and legs, but I love that L'Occitane's lotion has SPF built right into it. A lot of times one of the most noticeable signs of aging is on a woman's hands, so better to protect them now from any sun damage and pre-mature wrinkling. This has a nice light scent and creamy serum consistency that keeps my hands moisturized as well, without any irritating scent. L'Occitane is one of those skincare brands I trust as I've loved all of their products.
L'Occitane Immortelle Brightening Shield SPF 40
Made of Immortelle essential oil and Daisy extract, L'Occitane's Immortelle Brightening Shield offers triple action benefits to help minimize the appearance of wrinkles, unify the complexion and protect skin against the sun's harmful ultra violet rays. Retails $58.


So there you have it, all of my favorite Summer Skincare products. I hope this helps you to find the perfect one for you! Comment and let me know what you're doing to protect that beautiful skin of yours this summer.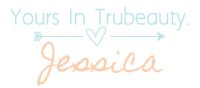 Contains Press Samples