Top 10 Tips to Clean Eating Success
I've been doing clean eating for a couple months now and am down nearly 10 pounds and noticing even bigger changes in how my body looks, how my clothes fit and my energy levels. This week I'm going to give you some of my best tips for staying on track and how to get back on track after a slip!
Clean Eating Basics:
No white sugar or white flour, limited sodium especially no table salt
No preservatives
Minimally processed food, as close to the "source" as possible
Limit dairy to organic from grass fed cows, lots of raw nuts, fruits and veggies
Healthy oils and fats like extra virgin olive oil, coconut oil and avocados
No GMOs (Genetically Modified), Limited Gluten, Limited/no MSG, Limited/no "natural flavors" which are really chemically created in a lab
Purchase foods with the least amount of ingredients and ingredients that you can pronounce and recognize.
1. Build a network of support
Whether this means finding a walking buddy or a friend you can talk to and eat healthy with or joining a weight loss group on facebook, you're going to want to have people you have to talk to and celebrate in your successes with and who will build you back up when you are down. Having a circle of support and people to talk to are key.
2. Take advantage of free apps, websites, etc.
Two the apps I use on my smart phone the most are Fooducate and My Fitness Pal. With Fooducate, I can enter my specific goals and ask for alerts if a product isn't vegan, vegetarian, contains GMOs, etc. You can also scan foods at the grocery store and Fooducate will tell you on a scale of A to D where this food rates and why. It also suggests healthier alternatives in the same category. It has been a huge key to my success and makes shopping a heck of a lot easier! Be careful of the trap of food that appears healthy, ie the use of green makes you think a product is healthier or the use of red and yellow in advertising is there to target and lure you in!
With My Fitness Pal, I can enter my weight, my goal weight and how many pounds I want to lose per week. My goal right not is 1.5 pounds. It then sets a calorie goal for you to reach in order to make that weight loss goal for the week. It also tracks how much % of your meal is protein, carbs and fat. Ideally you want to have 40% protein, 20% carbs and 20% fat. You can also add friends and encourage them on there and vice versa. I've logged in every day for over two weeks and it definitely gets easier as you use it more and it remembers recent foods too so entering it becomes easier with time. Its really opened my eyes to portion sizes and how many calories are in food, especially when I purchase a meal out. This also encourages me to work out in a week where I haven't quite met my calorie goals.
Butterfly pork chop, asparagus with local sheep's cheese, quinoa with caramelized onions.
3. Reward yourself!
Reward yourself with fun healthy items that further encourages your weight loss. One of my favorite items is MaxFlowSport's no slip hairbands. These keep my unruly curls at bay and allow me to focus on my workout instead of constantly adjusting my headband or taking my hair down and putting it back up a million times. I also played soccer for 10 years and wish I had a product like this which I know my whole team would've loved. These are great for men and women and come in 4 styles and retail for $9.99. Some of my other favorite items which I've used to motivate myself and have become my go to workout gear are Old Navy's tank tops and V-neck short sleeve shirts, a new Champion bra and workout pants from Macy's brand Style & Company active sports pants. The only good & bad thing about finding some favorite new workout clothing is that they are starting to be too big on me! At least the MaxFlowSports headbands will always fit!
About MaxFlowSports Hairbands: Cross-Grip, the latest in hairband technology. It can manage your sweat, control your flow, and help you look your best. The MaxFlowSports Cross-Grip technology will secure the band and you will never look back. Quickly you are once again focused on your goal-excelling at whatever you do.
Enjoying my new gear :)
4. Eat what you like
Sometimes I purchase food because I feel I should like it or because its healthy or because everyone else is doing it. I'm all for trying things out, but I've given myself permission not to like certain foods and I'm okay with that. On that list goes cucumbers (which I use to like) and eggplant. I cook what I like and don't feel bad about forcing eggplant down my throat just because Bob Harper or another expert tells me to eat it.
Yummy turkey sandwich (turkey from my local meat locker), organic fried egg, spinach and tomatoes.
Cook healthy but focus on healthy foods you love. This will encourage you to stick with it and not get overly frustrated. I think many people have this struggle with Greek yogurt. They're told how healthy it is and how they should be eating it, but hate it. I encourage people to use it as a sour cream substitute or to mix it with peanut butter as a fruit dip or blend with fruit and honey. It will take some time for your taste buds to adjust, so still give it a fair try.
5. Take before & after pictures (and measurements)
Now I haven't lost a ton of weight pound wise, but I'm so glad that I took a before picture. I could really notice a difference in just a month's time! I didn't take starting measurements, but I wish I had. I'm noticing changes in places like my shoulders, stomach/waist line, etc that aren't as apparent on the scale. When you compare your pictures it will push you even further. I also love seeing other's before and afters and tell myself I want to be an AFTER!
6. Create a realistic plan
The clean eating plan I'm going by, I eat clean 80% of the time, with an allowance for one all out cheat meal per week as well as 2 semi cheat meals (packaged easier foods, subway, etc), along with 2 drinks per week. This makes it a realistic goal for me. I can go out with friends and enjoy a celebration.
Lemon pork tacos over ezekiel brand tortilla
7. Plan ahead
I've prepared for breakfast the night before many times now or at least had a plan of what I'm going to eat, so in the morning it requires no thinking about it. I've also been packing food with me so I don't get famished and make a bad choice. The easiest packable foods that I've been using are yogurt, raspberries, almonds, Mary's Gone Crackers, watermelon, etc. If I didn't do this, my plan wouldn't be working because I would be making decisions based solely on hunger. Also, go to the grocery store with a grocery list to make planned out meals and stick to what is on the list!
Plan for healthy snacks like this almond butter over Ezekiel brand bread
8. Take advantage of your local resources
I use to hate grocery shopping now I love exploring and finding new foods or picking up foods I've researched. If I know I'll be in a different town for the day, I research what farmers markets, food cooperatives and natural food options they have available and have fun with going to new places. My next trip is to check out a Trader Joe's about an hour away & make a day out of it!
My local farmer's market and only 1 block from me!
I've also signed up for a Farmers Market Challenge with my county where I get credit for going to a farmer's market 3 out of 4 weeks and I could win prizes. My county often has challenges you can enter in for free and possibly win prizes. Your county's website may have information on it about where and when farmer's markets are. A lot of farmer's markets will accept food assistance as well (Wisconsin WIC Farmers' Market Nutrition Program (FMNP). My city also has some local gardens where you can receive fresh produce if you volunteer your time or if you are in need. Use the free information you have access to!
9. Don't go too hard too fast
Don't try to go 100% gung ho with food or exercise. Once when I was super motivated to get in shape I did a hard core workout and was recovering for the next few weeks. It was brutal. With food, I'm taking my time and giving my body time to adjust. For example, I consider coffee to be "clean" and the caffeine from coffee to be a good thing when dieting. The discussion can go back and forth on this topic, but that's where I stand. Anyways, I started out limiting myself to 1 tsp of real sugar per cup of coffee with milk. I then went to 1 tsp of sugar with almond milk, then just almond milk and now I'm able to drink just plan black coffee. You will be amazed at how your tastes change and how easy and common sense clean eating will become.
Lemon chicken with asparagus, tomatoes, onions and bulgur wheat.
10. And MOST importantly...Stick with it!
Well duh, thats what this whole post is about. But it really will take some time to see some of the changes. My aunt always said it takes 21 days to change a habit and create a new one. Especially with clean eating, its going to take time to sink in and really become a monumental change in your life. You may feel less energy or a little sick to your stomach at first because your body isn't use to real food! It took me about three weeks and the cravings for bad food started dissipating. Start out slowly at your own pace.
Tea with mint leaves from the farmers market and lemon slices with a tsp of local raw honey
Good luck. I hope these tips help. Be sure to comment and let me know what you're doing to get healthy or stay in shape! Also if you want to see my week's fitness, food and health photos before fitness friday, be sure to follow me on
Instagram @Intrubeauty
#fit2bfab!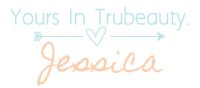 Post contains a press sample from MaxFlow Sports