Dermablend Product Reviews
About the Brand:
Created in 1981 by an American dermatologist Dermablend is the #1 Dermatologist Recommended brand for coverage. For the past 30 years Dermablend has been recognized as an expert given the exceptional performance of Dermablend products in terms of coverage, wearability and skincare benefits. High performance wear and coverage has ensured its well-known and renowned recognition by the medical community and professional makeup artists.
Don't know what shade you would be?
Find your perfect shade here:
http://www.dermablend.com/findyourshade/
Before & After with Dermablend Foundation, Concealer and Powder.
(Also wearing blush, eyeshadow, mascara and lined brows in after)
These made my skin look seriously flawless!
My thoughts:
Smooth Indulgence Foundation:
As you can see, this really evened out my skin-tone beautifully. I'm prone to freckling in the spring and summer and also have some unwanted redness and discoloration to my skin. The foundation provided medium coverage as it states, but I found it to be a little too heavy for my skin. I also noticed it didn't seem to minimize some of the pores on my nose and chin and it stuck to some dry spots and fine lines. This comes with a sponge applicator which I loved. It was bigger than the ones I buy from the drugstore and super cushy feeling! It definitely helped me get even coverage. This definitely covered up any imperfections I had. Retails $32.
Quick Fix Concealer:
I love the style of the concealer which almost looks like a thin tube of lipstick. It is super easy to apply and the colors I used which were Ivory and Natural both were great fits for my skintone. I think Natural may have been a pinch better match right now and it had more salmon tones to counteract any dark circles. The only thing I had to remind myself was after applying this to a pimple not to apply it around my eye area, etc. I would suggest either using your fingers to apply and then washing after each application or sanitizing the stick concealer with a spray of alcohol solution or cotton ball and alcohol so you aren't spreading bacteria around or putting anything near your eyes after for example applying concealer around your nose. (My mom is a microbiologist, hence my acute awareness of germs, even my own!).
This had really good coverage and was easy to apply. With the medium coverage of the foundation, I didn't need to apply much concealer but the spots where I needed it, it definitely improved the appearance of any blemish or redness. Retails $24.
Smooth Indulgence SPF 20 Concealer:
This comes in a squeeze tube unlike the quick fix concealer which comes in stick form. This has a nice thicker creamy texture to it that blended well with my skin and definitely covered up what needed covering up. I also love that this contains SPF in it, as I get older, I am more and more conscientious of using products which protect my skin. If you're looking for amazing coverage and long wearing properties, definitely check out this concealer. Retails $22, .3fl oz.
Smooth Indulgence Mineral Finishing Powder:
My favorite product is the powder. I absolutely love it. It applied really lightweight and worked as a great finishing powder while adding some additional coverage. The packaging is super sleek and its easy to close the cover over the product so it doesn't spill in transport unlike other powders. There was no noticeable scent and I had no irritations. The only issue I had was trying to get the powder out of the container seemed a littler slower going than other products I've used, but it also made sure I didn't waste any product. Anyone else ever accidentally spill powder all over? It usually happens in the morning to me when I'm in a rush to get to work and of course wearing black! My color is Dusk. Retails $25 for .28oz
Leg and Body Cover:
This has the appearance of a foundation and is a little thicker in consistency. I was worried about this smudging onto my clothes, but that wasn't an issue at all! It also had great staying power, especially when topped with the finishing powder. This is also a good amount of product with 3.4oz for $28
What are your thoughts on these products? Have you tried DermaBlend before?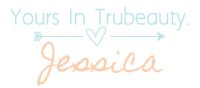 Contains Press Samples