Priti NYC Bahamas Collection
May 2013
About the brand & collection:
PRITI NYC polishes are 5 Free & Vegan, completely non-toxic, and are free of toluene, dibutyl phthalate, formaldehyde, formaldehyde resin, and camphor - all known carcinogenic ingredients. These luxury polishes are fast drying, chip resistant, contain a UV inhibitor, and are extremely durable and glossy. They are also completely safe for use on children and moms-to-be. Available in over 100 different shades including metallics, mattes, bright neons, rich darks, classic nudes, and everything in between, limited color selection due to ecological restraints has officially become a thing of the past. This collection is inspired by the island of the Bahamas.
Baby Blue Eyes, Scotch Thistle , City Rose Girl, Hedge Hog Rose
My thoughts:
Ummmm hello gorgeous! Priti is one of my favorite brands of polish period, but definitively one of my very top vegan/chemical free lines (this brand is 5 free, see more information above). With some other more natural polishes you can see a slight difference in appearance or application, but not so with Priti. These polishes are gorgeous, shiny and with good wear (3-5 days). I also love the absolutely adorable packaging. When I saw the summer collection, I fell in love immediately. The colors are so gorgeous, lively and happy! It really makes me want to be whisked away to an island in the Bahamas, but for now I guess I'll have to stay in Wisconsin and just dream as I'm swept away by the colors. These retail at $13.50/polish.
What do you think of this new collection?
See my other reviews of their polishes and soy polish remover pads here: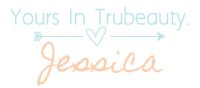 Contains press sample.