A cleanse? No thanks! I would've thought a couple months ago that in order for me to try a cleanse it would also involve someone tying me down to a chair and forcing it down my throat. Most cleanse/detox programs I've seen or read about just don't seem healthy and the thought of drinking all my meals for an extended period of time was the furthest from what I think is healthy or desirable. But I was super intrigued when I was approached to test this out for review. Contains Press Sample.
I started reading about Kaeng Raeng cleanse program. There are 3 day and 6 day programs. The difference between this and others is that this is all natural, there are no stimulants or laxatives and you can eat fruits and veggies while on this!
About:
Kaeng Raeng is vegan, gluten-free, caffeine-free, eco-friendly, and contains no artificial colors, flavors, sweeteners, preservatives, laxatives or stimulants. Drink a shake three times per day which can be supplemented with raw fruits and veggies. There is a three day cleanse and a six day cleanse and there are three levels for each. I am the Beginner Three Day Cleanse.
Day 1:
Breakfast: Blended blueberries into the Into the Blue blueberry banana shake along with equal parts of homemade almond milk (blend 1 cup almonds to 3 cups water with 1 tbsp vanilla in a blender) and water.
Lunch: Joyful shake blended with strawberries and eaten with homemade kale chips and 1/2 of a red pepper and 1/2 of a green pepper and a plain black coffee.
Dinner: I made the Daybreak shake and blended it with two oranges. This is my least favorite flavor. I also had planned on eating a meal with as many veggies as possible to stick with the plan, but also knew I would need some solid food or I would be a very unhappy camper. Later I ate the rest of the peppers.
Side Effects: I was very hungry around lunch and dinner time and actually went through a whole bundle of kale I had just bought! I feel like I had a good amount of food (3 shakes, blueberries, strawberries, 2 oranges, kale chips, 1 red pepper, 1 green pepper and dinner below), but I was still hungry. Not starving, but hungry. Later in the day I also started getting a huge headache and I had a hard time focusing at night.
Motivation: I read other's reviews and knew I had to stick with this and the headache was temporary. I read a lot of information on Kaeng Raeng's website including looking up if it was common to have headaches and feel irritable and tired which is a side effect of the detox and the toxins being removed from your body
Day 1 Dinner:
Red pepper, tomatoes and pasta cooked with lime juice, black pepper, paprika and cumin. Kale cooked very lightly in a pan on low heat with coconut oil.
Day 2:
Breakfast: Woke up feeling alright with slight headache. Into the Blue shake for breakfast blended with strawberries and 1/2 homemade almond milk, 1/2 water. As I drank the shake which I finished, my headache grew and I had a lot of trouble focusing and felt tired. As I drank some water after I started to feel a little better and the headache dissipated.
Lunch: Headache starts to disappear after mid-morning. I feel better but am really tired. For lunch I have 1/2 of a Joyful shake with strawberries in it along with a Jimmy Dean Delights Honey Wheat Flatbread Egg White with Spinach & cheese (160 calories).
Dinner: By dinner, headache and tiredness is completely gone and I'm feeling great. I finished 1/2 of the shake from lunch. They are big shakes and can be hard to finish so I split this up for this day and only had 2 shakes total all day.

Activity: I even had energy to exercise. I walked about 1.6 miles and did weights for about 15 minutes along with some stretching and crunches. I kept it light intensity since I wasn't running on a lot of calories.
Motivation: I lost

three

pounds so far! I'm liking the changes I see in my appearance. I have one day left to go and I know it will be worth it!
Dinner Day 2:
Kale salad with diced red peppers and mozzarella pearls with balsamic vinaigrette dressing. Plain Greek yogurt with strawberries, blackberries, raspberries and raw unsalted almonds with local honey from the farmers market drizzled over. Yams with a little bit of butter and brown sugar as a special treat.
Day 3:
Breakfast: Joyful shake mixed with raspberries and strawberries blended in. Also added some chia seeds. Drank additional 16 ounces of water and a plain black coffee. Slight headache, but wasn't feeling hungry.

Daybreak Shake

Lunch: Daybreak shake blended with strawberries and a peach. Had a spinach salad without dressing, lime and lemon juice for seasoning. I cheated and had 1 diet mountain dew and some tortilla chips at the restaurant where I ordered my salad. Slight headache.
Dinner: Blueberry shake blended with fruit. Ate kale chips a 1 banana.
Side Effects: Slight headache and many trips to the bathroom from drinking so much water!
Activity: I had enough energy to go on a brisk 30 minute walk and I felt great. I got a lot done around the house as well and was feeling pretty good!
Day 3 Lunch
Spinach salad with cheese, green peppers, onions, tomatoes with lime and lemon juice
My overall thoughts
Why did I decide to try this? I did it because the goals of the cleanse and mine are the same. To change the way I eat, to jumpstart a weightloss, to rid my body of toxins, to further progress my Clean Eating goals and to consume the most natural food possible. The goals of the cleanse are right in line with mine and I wouldn't have tried this if they weren't.
Why is this different?

I can recognize the ingredients. One of the ingredients is Psyllium powder or husk which is used as a supplemental fiber which helps remove metabolic waste from the body. You can use this daily and I actually do keep this in my house way before even hearing about this cleanse and it has been a lifesaver in the past.

What I use is Sonnes Organic #7 Detoxification along with #9 Intestinal Powder (which contains psyllium) to remove my body of toxins, especially virus and bacteria when I am feeling ill. http://sonnes.com/store/

All natural
No dyes
No stimulants or diuretics
You can eat on it! Stock up on fruits and veggies! If not for that, I wouldn't have lasted just drinking shakes.

I lost about

four pounds

total on this and definitely notice a difference in my energy level and overall feeling of well being. I also noticed that my eyes looked brighter. This is definitely going to kick start my next phase of Clean Eating! Since I've started clean eating, my parents did notice that my skin and eyes looked healthier and brighter. Goodbye preservatives and ickies, hello clean eating!
Tips:
Before diving into this, I would start making changes in your life a couple weeks before like reducing sugar and processed foods. I had started a clean eating plan weeks before this and yet I still had some side effects during the detox. I think if you've already started on a clean eating plan, the transition will be much easier and you will be much more likely to stick with both the clean eating and this 3 day cleanse. If you jump in cold turkey, I think your success rate will be lower.
Drink lots and lots of water! It will make you feel better and the sooner you get all the toxins out of your body, the better.
Stick with it even if you have side effects like headaches. I kept telling myself it was temporary and the end result would be worth it.
I altered it slightly to make it workable for me. If you can follow the directions to a T, you are a better man or woman than me! In order to complete this, I made some tweaks and that ensured I was able to complete it!
I am not a medical professional. This is not intended to be medical advice. Always consult your doctor as needed. Link up with me below and share your blog post or a favorite post of yours about fitness/health/clean eating/weightloss, etc and don't forget to follow me on
instagram
@intrubeauty to see my meal and fitness inspiration before Fitness Friday!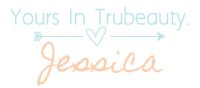 Contains Press Sample