L'Occitane's new fragrance collection inspired by Grasse , the world capital of perfumery. Debuting on April 17th (just in time for Mother's Day),L'Occitane will introduce a

four new fragrances

each with corresponding body lotions; shower gels and soaps.
My thoughts:
I was lucky enough to be sent the Jasmin & Bergamote scent before release in order to share with you guys. Let me just say as I've said before, that I am sensitive to fragrances. However, this has quickly become one of my favorites. I'm absolutely in love with it. I got the male seal of approval as well. To me, this smells exactly as a kitchen in spring with flowers on the table and a soft breeze wafting through the windows should smell. I love that the spray comes out in more than a mist which allows for the fragrance to be more spread around. This isn't the strongest scent around which is why I love it. Its definitely noticeable after application and if you for example smell your wrists throughout the day, but its not going to be a scent that follows you everywhere you go. I love, love, love this! I think this may be my new signature scent. I even spray it before bed just because I love it so much!
Coordinating soap in the same scent. This is in my bathroom right now and smells so wonderful and the shea butter leaves my skin feeling really soft yet getting my hands clean still. Its a great soap to keep in a guest bathroom as well to show off to guests, especially with the cute little etchings in the soap.
There are four new scents being released and include:
·
Jasmin & Bergamote:
Bergamote discreetly brightens the scent and continues to retain a lingering presence while Jasmine reveals all its facets. The balance fluctuates between petals and leaves, freshness and sensuality.
·
Magnolia & Mure:
Between flower and fruit, the Magnolia essence provides the prelude to wild and slightly musky Blackberry notes. Present throughout the fragrance, Blackberry gives a tenderness to the woody structure.
·
Vanilla & Narcisse:
Discreet at first, the scent of Narcissus swells to reveal a bouquet of white flowers and spicy heart accords. Finally, Vanilla borrows the wilder untamed notes of Narcissus that gives it its spirit.
·
Thé Vert & Bigarade:
Essential and aimed at both women and men, it has a thirst-quenching effect, when sparkling citrus notes burst forth in an accord of sweet and bitter Orange
What scent would you most like to try?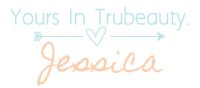 Contains a press sample. This post reflects my honest opinions.