Nail Candy Live Colorfully Pen #1
Nail Candy Live Colorfully Pen #1
Nail Candy Mardi Gras Pen #1
Nail Candy Mardi Gras Pen #1
Nail Candy Live Colorfully Pen #2
SpaRitual Spring Collection "Meditate"
http://www.sparitual.com/nail_lacquers/meditate/index.php
Starkers Trio
($40): This trio of nude lacquers covers the spectrum from light to dark, depending on your mood. The subtle shades – Shandy, Crumpet, Tea & Toast – make for a cool, monochrome look that perfectly complements any outfit, day or night. The Starkers Collection was created with three hues to blend with every skin tone, with the nude nail appearing effortless, luxe and completely purposeful.
The Stones Trio
($40): This jewel-toned trio of nail lacquers makes for the perfect set of colours on a wintry night out. The gemtone-inspired offering includes a mildly metallic navy, Big Smoke, a soft, blue-green with a tiny undercurrent of gold, Thames, and a proper royal-purple, HRH, that even the Queen would approve of.
Candy Coated Trio
($40): Looking forward to warm weather, goop chose this set of creamy pastel colours: Fruit Machine (pink), Jasper (yellow) and Fiver (green). Inspired by the charming colours and silhouettes of the 50's era, pastels are on the horizon for spring.
Etoile New York, Winter in Central Park collection
Essie "madison ave-hue"
Essie "madison ave-hue"
Essie "madison ave-hue"
Sinful Colors Sugar Bush
Revlon Captivating Chrome
Revlon Captivating Chrome
Revlon Bubble Gum Days, Urban Nights
L'oreal Pastel Royalty
Pure Ice 29 new shades
Maybelline Color Show Neons
Hard Candy new polishes
Hard Candy new polishes
Hard Candy new polishes
What color will you be sporting for Easter or the Spring Holiday Will you go with a traditional pastel or go bold and shock with some of the great brights and neons out?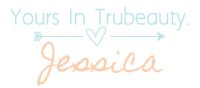 Swatched polishes provided for review by the company or its PR affiliate. This does not change my honest opinions.